A New Radio Show!
Join me here or on Robin Hood Radio while I seek out and savor the best farm food from our region, one ingredient at a time. 
Thanks for your support! Four Winds, The Berkshire Food Journal,  Steve Elling (original music), Robin Hood Radio (production), where you can also hear this show live.

Interested in underwriting this show? Contact me.
The Locavore Way: Spring Podcasts
(In loose order of availability, all with links)
This page is evolving as radio shows are produced. More are coming!
Summer Shows
Zucchini
Listen here
Link: Zucchini Fritters
Link: Easy Ratatouille
Spring Shows
Spring poached eggs
Listen here
Link: Poached Eggs Recipe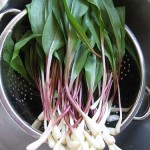 Ramp it up!
Listen here
Link:More about ramps, including a recipe for ramp pesto
Spring Greens
Listen here
Link:More about mixed greens and recipes for salad dressings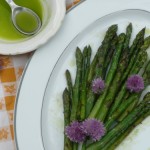 Asparagus
Listen Here
Link: Grilled Asparagus with Chive Oil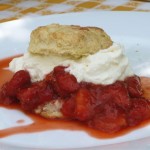 Fresh Picked Strawberries
Listen Here
Link:The Best Strawberry Shortcake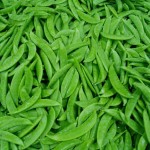 Spring Peas and Sugar Snaps
Listen Here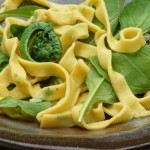 Chives
Link: Chive Pasta with Spring Things
Listen here about Chives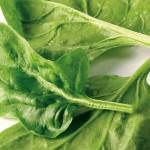 Spinach
Listen here
How to cook any kind of greens!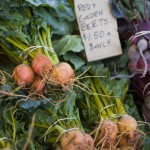 A 2 minute tip on shopping at farmers markets
Listen Here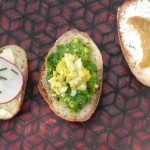 Seasonal fare on toasts
Listen here
Link: A Trio of Spring Bruschette