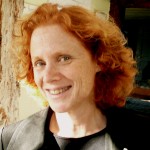 Dear Friends,
I'll be back to recipes soon. Meanwhile, I hope you can join me for a signing of my new book, The Locavore Way, Discover and Enjoy the Pleasures of Locally Grown Food.
I look forward to seeing you there. Please come by and introduce yourself if I don't know you already! For the next events, see below. For them all, including radio interviews, visit: My Calendar.
Warmly,
Amy Cotler
Next:
December 5, 2 PM Manhattan talk and book signing event, Posman Books, 75 9th Avenue (You can walk in from 10th too), between 15th and 16th.
December 8, 7 PM Berkshire talk and book signing in Pittsfield, Massachusetts for The Locavore Way, Berkshire Athenaeum, Pittsfield's Public Library, One Wendell Avenue, Pittsfield, MA 01201 (413) 499 9480
December 11, 4-6, "Tabling" at the Berkshire Coop Market — in Great Barrington on 42 Bridge Street — with signed new book, The Locavore Way, for sale.