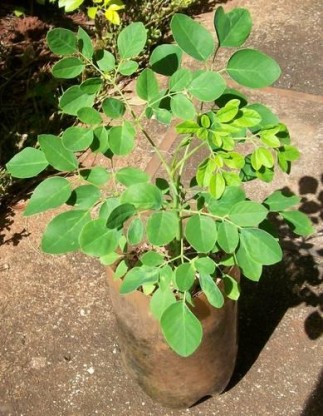 Above is a moringa tree, ready to plant.
I've seen magic bullet foods, from bran to blueberries, come and go. So, I'm suspicious of any single ingredient magic bullet. But the food from these leaves offers a solution to both malnutrition and local food independence.
Read more….
The Right Stuff
A Farm Co-op Meet Value Added Crops
I've been interested in farmer co-ops, a long tradition, since I began working with farmers in the early '90's. At that time, I was collaborating with Robyn Van En, mother of the CSA movement in North America, and other agricultural progressives to ignite a community movement to support local agriculture in the Berkshires, in Western Massachusetts.
We held a number of community dinners, which we called Moveable Feasts, where we broke bread together over the local harvest. At one, in Great Barrington, a farmer stood and asked others to join him in a butternut squash venture. On that night a cooperative of seven local farmers was born.
For a few years, the farmer owned co-op stored, peeled, packaged and marketed butternut squash collectively. They shared the work and risk, and the resulting product was a far more valuable than an individual farmer's truckload of whole butternut.
This value added principal is common in agriculture. Turn cheap milk into cheese or ice cream and folks pay more for it. Peel butternut and people pay more too.
In a hostile market, dominated by corporate consolidation, traditional farmers have to reinvent themselves to survive. So  pairing a farmer-owned cooperative with the value added concept has tremendous potential as a model for a healthy farm to table venture.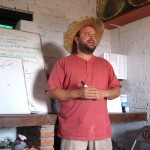 French-American Farmer Luc Monzies in Mexico.
(Link to article on organic gardening co-op)
A Fledgling Moringa Co-op in Mexico
While the squash co-op ultimately disbanded due to lack of management experience, my faith in the potential of farmer co-ops producing value added farm products hasn't diminished.
It was sparked last month while speaking with organic farmer Luc Moznies, who I covered in my post about a Mexican Organic Gardening Co-op. His new project is a small Moringa Tree farmer-owned venture, using cooperative labor to develop value-added farm products.
Since the revolution, Mexico has had a history of community owned land, but that model is dying out. Luc hopes to re-energize the tradition by updating it with this new project on community owned land.
I had no idea what a Moringa tree was, and Luc only heard the name 7 months ago. Originally from India, and internationally used, moringa leaves are a common part of the diet in the Philippines. The tree has been grown in California for years, and runs wild in places like the southernmost part of the United States and the West Indies. For centuries Moringa has been used as a traditional medicine in Asian and African food. Not surprisingly clinical studies concur that it works.
Most importantly the leaves are astoundingly high in nutrition including 9 essential amino acids and vitamin A and and C.  (See more)  In fact, 1 hectre fulfills the vitamin A needs of 15,000 children. (See more)
It's also easy to culitvate. The trees grow well in arid climates, so require little care, ideal for San Miguel, Mexico. And the leaves can be pruned  and used for up to 9 harvests annually. Cook them as you would leafy greens or dry and powder them as a dietary supplement. Even the pungent roots and toasted seeds are edible!
A man of action, Luc drove up to Michaocan, where moringa is being cultivated commercially.  Then and there he decided to develop a farmer owned organic fair trade moringa business.

Next Steps
With the support of a university professor and energized by the success of the new farmers market, 20 farmers in San Miguel, Mexico here formed a legal co-op. Each farmer pays $20 a month to rents 2 hectres and a 13,000 square foot greenhouse.
The farmers agree to work together each Tuesday planting trees. They plan to dry and process the leaves together. With a grant from the local Audubon Society, the co-op plans to give trees and training to local communities so they can start their own businesses.
San Miguel has 500 villages in its municipality, mostly living on beans,corn or squash, some on just corn and whatever they can get locally. Fresh food is not always easy to come by, so the term food desert is true both literally and figuratively.The Moringa trees could be a way get nutrition to communities, where little fresh food is grown and water is scarce. It is being used a dietary supplement, adding solid nutritions as well as the possibility of a busness venture. A win for all.
I wish nothing but the best to this exciting new venture!
The Stevia Add-On
You probably have tasted stevia. It's a sweetener made from an herb that tastes considerably sweeter than sugar. Luc Monzies — of the Organic Gardeing Co-op in San Miguel, Mexico — has a stevia add-on plan for the moringa co-op that I just wrote about. Each San Miguel farmer will grow stevia on their own land, then it will be processed collectively at a small plant. They'll make a value-added product, such as a stevia sweetened drink, and sell it, well-branded, as a local product. Diabetes is the biggest health problem in Mexico and the leading killer of women. Stevia sweetens without the problems of sugar. Go Luc!


Above are pictures of Stevia, an herb that's easily grown and is considerably sweeter than sugar.