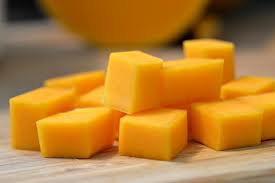 Try adding cubes of colorful sweet butternut.

I love developing core recipes that serve as a foil for local foods, which end up being the star performers. In this flexible dish, beans and local booty can easily be made into a soup, stew or rolled into a tortilla. And the smoky smell of the beans, which comes from the chipotle peppers, is satisfying as they simmer over the course of a stay-at-home movie or long read. Of course, if you grow your own beans or have a local supply, so much the better!
Tip: Cut the cooking time in half by soaking the beans the night before with water to cover, then covering them with 1 instead of 2 inches to cook.
Makes about 6 servings
3 tablespoons olive oil
1 very large sweet onion, chopped
2 teaspoons cumin seeds or 1-1/2 teaspoon ground cumin
10 garlic cloves
2 large chipotle peppers, canned, sauce still clinging to them
1 pound dried black beans
2 teaspoons to 1 tablespoon kosher salt, to taste
1 tablespoon cider or red wine vinegar, or more, to taste
Seasonal variations to top (see # 6 below)
1. Heat oil over medium-low heat in a medium pot. Add the onion, cumin, and cook, stirring occasionally, until the onions are translucent, about 5 minutes.
2. Slam the flat side of a large knife over each garlic clove with your fist or the heel of your hand. Remove the peels, discard and add to the onion mixture. Remove the chipotle stems, than chop the peppers, seeds and all. Add them as well.
3. Add the beans and cover with about about 2 inches of water. Bring to a boil. Reduce heat to a simmer and cook, covered, until the beans are soft, about 2 hours. Check and stir once or twice, adding more water to cover if needed. (All beans are not created equal. Some will cook sooner, while others will take as long as 3 hours.) Add salt and vinegar to taste.
4. Remove about ¼ of the beans and blend in the food processor. Or, if you have one, use an immersion blender until well combined but still chunky. If you like, smash the garlic cloves against the side of the pot with a wooden spoon. (I like 'em whole. They're very mild.)
5. From this point, the beans can become a soup or a stew. (If you want it thicker, cook to evaporate more water. If you want more liquidy, add more water.)
6. Top with one or more of these local food variations:
Winter Squash
Add to a pan, some oil or butter with winter squash, such as small butternut, cut into small cubes. (A small 2 pound butternut works well.) Cook solo or along with an onion and pepper. Cook over medium-low heat, shaking the pan occasionally, until the squash is soft much not falling apart, about 15 minutes. Tip: You can leave on the butternut skin if it's organic. I love to add cilantro, but it's gone this time of year, your call. I'm no fundamentalist. Top black beans with orange squash.
Cooking Greens
Remove any tough stems your favorite greens, such as collards or mustard. Plunge into boiling water. Immediately drain and coarsely chop. Wok up in a touch of oil seasoned with some onion and/or garlic, if you like, and splash with a touch of vinegar. Great cooked with bacon or cubes of local ham too. Top black beans with bright greens.
A dollop of…. (with chives)
Top with local fresh goat cheese or whole milk yogurt. If you've had the foresight to can or freeze any kind of salsa, now's the time to use it. Sprinkle with the last of the chives.