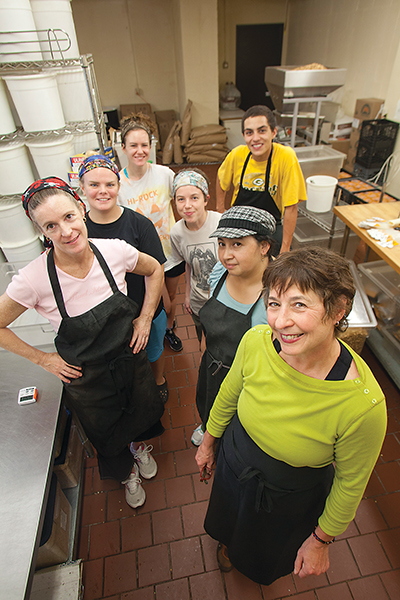 Michelle Miller and her crew at Bola Granola
(picture by Scott Barrow)
Nothing says happy holidays like edible local gifts! (Link to article.)
What does a chocolate maker, granola roaster and a sugar house have in common?  They all produce holiday gifts that excite the palate while boosting the local economy. Check out my article on holiday giving —  the locavore way — in the Berkshire Magazine's 4th issue.
And if you don't live near me in the Berkshires, use these article ideas to forage for gifts close to home.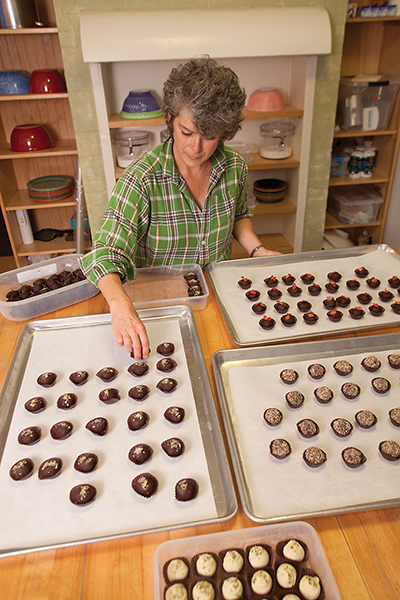 Doria, making her terrific truffles.
(picture by Scott Barrow)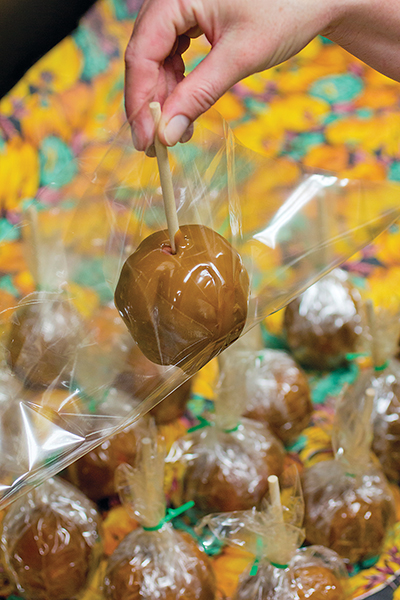 Making caramel apples at Ioka Valley Farm
(picture by Scott Barrow)
After all, how often can you savor great food and do the right thing simultaneously?