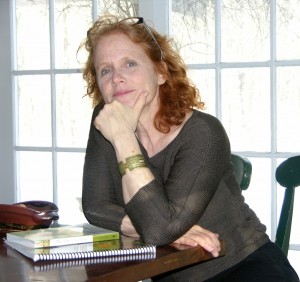 Amy Cotler

is a longtime culinary professional and farm to table advocate, who speaks, teaches, writes and consults about the pleasures of local farm-fresh food. Find out more.
What's new?


Listen to Locavore Way radio podcasts
Read

about

niche farming
Join a seasonal tastings & cooking class


The Locavore Way: Discover and Enjoy the Pleasures of Locally Grown Food
Join us! Millions of Americans are rediscovering the pleasures of locally grown food. By eating food grown close to home, you can boost their health, nurture an open landscape, support a robust local economy and enhance a sense of community . . . all while savoring scrumptious, satisfying meals.
It's no wonder that the number of farmers' markets has more than doubled in the last 15 years. And, the number of people getting produce straight from the farm has increased almost twentyfold in the same period!
Enter The Locavore Way by Amy Cotler. For novices and veterans alike, this friendly guide to eating locally gives readers everything they need to buy, cook, and eat food grown, raised and produced close to home.
Cotler covers it all — Why eat locally, where to find local foods, how to eat locally on a budget, what questions to ask at the farmers' market, and even how to grow your own food. She offers savvy shopping tips, simple guides to preparing whatever is in season, ideas for bringing out the best flavors in farm-fresh foods, and strategies to make the harvest last.  All this is topped off with a guide to building a better food system through local food advocacy, as well as a local food and sustainability glossary to unscramble terminology.
Cotler demystifies local foods and demonstrates how eating within one's own "foodshed" is as simple as it is satisfying. The Locavore Way is at once a practical, how-to guide and a celebration of all that is fresh and flavorful. With this handy resource tucked into their canvas market tote, readers will have the information they need to find, select, store, prepare, and preserve the bounty . . . all year long!
print_options