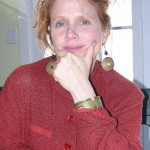 Books
Go to books page.
Food Writing
Articles, food-oriented communications, book reviews, book proposals, culinary teaching text, and more. Specialty? Fresh, seasonal local foods. A few articles from Berkshire Magazine in Massachusetts: And on the Farm and Nudel Around: Bjorn Somlo's Culinary Riff on the Seasons. From The Berkshire Eagle (newspaper in Pittsfield, MA): The Other Brother Darryl: ATrip to the Boston Fish Market. A few sample pieces from this site's "recipe" blog: Mexico CSA with a Twist and Local Food Miracle?  (As below, there are also many recipes that you can look up on this homepage.)
Recipe and Menu Development
My well-tested recipes work. Headnotes, when needed, are engaging and informative. I also develop menus for businesses, including restaurants, resorts and schools, looking to introduce more farm fresh products into their meals.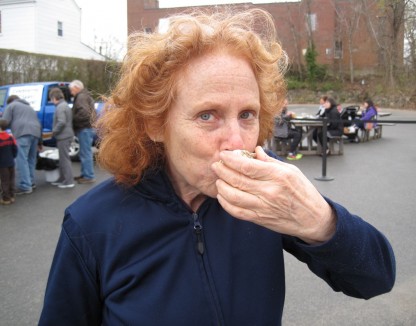 Slurping down an oyster at the Wareham Oyster Festival