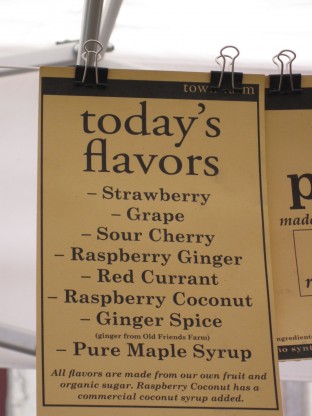 It's true. Snow cones have always kinda freaked me out. I seem to remember blue tongues. Guess that makes me an elitist-arugula-eating-uptight something. But so be it.
Enter Town Farm at the Northampton Tuesday farmers market, complete with crushed ice that's drizzled with farm fresh flavors nestled in a paper cone.
I look forward to mine next week.
 The youngest Buttenwieser shows off her maple snow cone below.