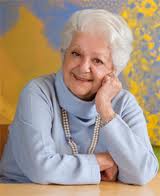 Cooking came to me as though it had been there all along, waiting to be expressed; it came as words come to a child when it is time for her to speak. — Marcella Hazan
In 1979 I moved to a rundown building in Tribeca, just south of Soho in Manhattan. I picked up a part-time waitressing gig at a neighborhood bar-restaurant that was owned by three lawyers. It was a short-lived career; I was a ghastly waitress. But in that joint, on the corner of Beach and Greenwich, I met tiny, dark eyed Steven Scolla, my first food friend.
Nightly, Scolla's face appeared through a little window, behind fragrant plates of lemon chicken, spiked with rosemary, which he pushed my way. And after a few months of giddily talking food, he handed me Marcella Hazan's, Classic Italian Cooking, now a well-stained and tattered book. I inhaled it then, as I do now, for its lessons on Italian cooking and for its recipes, which always work perfectly — no small feat.
Classic Italian Cooking introduced me (and America) to real Italian dishes that have since become part of our culinary vocabulary, but were exotic back in those bleak days. I especially remember the glory of al dente pasta and Marcella's famous sauce made with fresh seasonal tomatoes and seasoned with only onion and butter.  While stirring that sauce, I stood at the stove witnessing a few ingredients morph into much more then the sum total of their parts. And it happened once again in her signature milk-braised pork, which perfumed my loft kitchen with its sweet aroma.
Marcella, as I came to think of her, become a kind of role model. This strong woman who could kick back Jack Daniels and didn't suffer fools, gave me the courage to stand tall in a world of restaurant-trained male chefs, to plunge forward and cook good honest food. (And later, her book's cooking lessons gave me the courage to teach as well.)
All of Marcella's six books were written in Italian and translated into precise recipes by her husband, Victor. While the books' regional Italian recipes were eye-openers, I came to revere Marcella's attitude towards food even more. The simplicity of her best recipes, her lack of regard for frou frou food, and her dependance on quality seasonal ingredients and flavor over looks, formed the foundation of my cooking.
I was there already in my heart, a vegetable gardener who understood freshness, but Marcella took my hand in the kitchen. Early on, she become my culinary conscience, sitting on my shoulder like Pinocchio's Jiminy Cricket, reminding me do to the right thing by my ingredients.
Although I'd only met her once, on my first trip to Venice, Marcella kindly answered my restaurant queries, steering me to a tiny spot that served up a plate of lightly battered fish that leapt from sea to plate. And for our final night, she suggested an unadorned upscale restaurant that I still dream about, where I ate rissoto with squid ink and shockingly bright lemon sorbet with candied licorice drizzle.
In recent years, it was fun when Marcella appeared on Facebook, answering questions, chatting with friends and fans. But, I'm left with the image of her, on the day before she died, savoring a bowl of pasta with her husband, who she lunched with every day, laced with pesto made with basil from her terrace garden.
Marcella changed the way Americans savor Italian food. She changed my life. I thank her.