Facebook?
For those of you who aren't on my Locavore Way facebook page, where I post more frequently, I've selected some links from last month's posts. (And I admire you for staying out of the Fray:)
Recipe at the bottom of this post…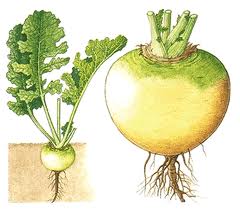 All links in orange…
Thinking about gardening but don't have the land (or want company)?
Can't wait to bike to the community garden community garden that I'm registering for this month. It'll be the first year in decades I don't have my own wonderfully sloppy garden, but I'm looking forward to gardening with others in my mini plot. What about you? Ordering seeds? (Johnny's? High Mowing?) Joining a garden? If you live around Northampton, join me at the Grow Food organic garden for fun. Otherwise, to find a Community Garden near you click here.
March happenings
Berkshire Grown Maple Dinner on March 24th here. March 29th veggie fest here.
Sometimes humor is the only way….
Monsanto develops hardier strain of corn that yields 4X the litigation.
Good news for a change in school lunches here.
Time to join your local CSA!
What's a  CSA? Click here. Need to find one? Click here 
Picture above  from Allandale Farm)
Roasted Vegetable Soup with Walnut Parsley Pesto
Just remembered this fun winter soup I developed for Joy of Cooking years ago. During that time I created a trillion soups, heaven for me, but tough on my husband who longed for something to chew on. Anyway, they may have left this stunning soup out of the final book, but it was a good one.  It is even better the next day. About 4 Cups
Preheat oven to 400 degrees. Oil a baking sheet with:
1 tablespoon vegetable oil
Roast on the baking sheet, turning occasionally, for 20 minutes:
1 small sweet potato (5 to7 ounces)
1 medium onion, halved, with skin on
1 small carrot, peeled, cut into 2 inch pieces
1/2 head garlic, cut through circumference, covered loosely with foil
Toss in a bowl:
1/2 pound beets, cut into 2″ pieces (l 1/2 cups)
1 to 2 small turnips, peeled and cut into 2 inch pieces (l cup)
l teaspoon oil
Add to the baking sheet, and cook, stirring occasionally for an additional 40 minutes, or until the vegetables are soft.
Remove and peel the onion, sweet potato, and garlic cloves. Place all vegetables in a pot with:
3 cups chicken or vegetable stock
l/2 teaspoon salt
l/4 teaspoon freshly ground pepper
Simmer, covered, until the vegetables are very soft. Blend until smooth in a food processor. Return puree to pot and heat. Serve very hot.
To garnish make a walnut parsley pesto. Puree in a blender until smooth, than add to each bowl:
2/3 cup packed parsley leaves
l/3 cup toasted walnut halves
3 tablespoons olive oil
1/4 teaspoon salt