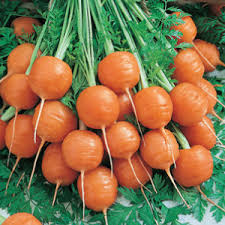 Bites from Facebook?
For those of you who aren't on my Locavore Way facebook page, where I post more frequently, I've selected some recipes, tidbits and links from last month's posts. (And I admire you for staying out of the Fray:)
Links to articles are orange.
Share foods you hated but now love
Tastes change. As a kid I HATED broccoli. I can still remember its sewage scent wafting towards the dinner table as it greyed on the stove. (But I now adore its bright green flavor.)
My mom served anchovies with garlic and oil on thin spaghetti, which made me gag. (These days I love anchovies on everything but cheesecake.)
Strong cheese forced me to flee the room. (And my dad was no help with his directive to "reach for its rotten flavor.") I now understand his point.
Even as a young adult I hated cilantro, which tasted like bleach. So, I taught myself to savor its fresh flavor while traveling in Mexico, where I'd go hungry if I didn't eat it. (I now use it so much that one editor told me to stop putting it in so many recipes.)

Tell us about foods you hated but now love for any reason at all. You grew into them, had them cooked well, they became popular so you gave them another chance, or…?
(Fun article here.)
Round Carrots posted by Red Fire Farm. Who knew?
Parisian Carrots (55 days)…A great little round carrot that is a nineteenth-century French heirloom. It "excels in clay or rocky soil where other carrots have problems developing properly". They say it works great for containers. — with Afifeh Afi Tajbakhsh, Gina Alzate, Alba Lopez Corona and 20 others.
Is it affordable for us to feed our kids health school lunches?
Good piece here.
Learn more about how to produce clean meat. It ain't easy…
CISA workshop here.
Chevre recipes from Susan Sellew of Rawson Brook Farm
(and for your best local cheese!)  Here is also a talk with her on the fabulous Berkshire Food Journal.
Leek or Onion Tarte
Line a 10" pie plate with favorite crust.
Put in:
6 leeks or 4 onions, chopped and sautéed
gently in 4Tbsp. butter 20 min +/-
Mix together and pour over leek/onions:
7 oz chevre, 3 eggs, ½ c milk, ¼ tsp. thyme
Bake 400°, 30 min. or until set and browned.
Marinated Chevre
Unmold a 7 oz. Monterey Chevre onto plate. Drizzle extra virgin olive oil over the top. Adorn with fresh herbs, pepper, edible flowers etc. Allow at least 1 hr. before serving.
Chevre Mayonnaise
(for grilled fish, chicken, elegant sandwiches)
In food processor or blender, blend:
1 egg yolk
1 –7oz. cup chives and garlic chevre
1 tsp. lemon juice
salt and pepper to taste
1 tsp. hot mustard optional
¼ cup oil ..drizzle in while blending.
Baked Chevre
Form any variety Monterey Chevre into ¼" thick patties, dip in extra virgin olive oil then in bread crumbs. Bake 350° for 15-45 minutes. The longer the time, the drier and more brown the result.