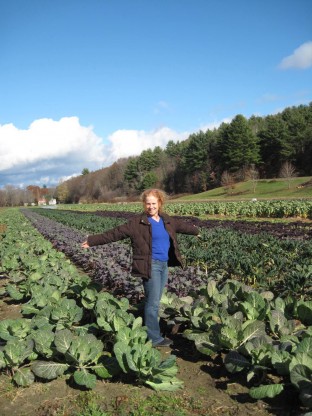 Remember the green? It's coming!

All on farming and sustainable food issues —
Good Food and Good Jobs in Pioneer Valley
April 10, Holyoke, MA
Pioneer Valley Grows presents a spring symposium this Thursday in Holyoke, MA that addresses the critical issue of justice in the food system. How can we ensure that the development of our local food system provides farm and food workers with fair pay, quality working conditions and a voice in the workplace? Learn what "good food jobs" are and what you can do to support their creation. (See you there.)

Pioneer Valley Grows is a collaborative network of organizations dedicated to enhancing the ecological and economic sustainability and vitality of the Pioneer Valley food system. Learn more and register here.
Farmland Access in the Berkshires
April 12th, Pittsfield , MA
I'm exhilarated to see this critical forum, which examines farmer access to land, often a barrier to new and even to existing farmers. Berkshire Grown and Community Land Trust in the Southern Berkshires are convening this conversation among people and organizations working in the Berkshires to put more farmers on the land and more land into farming — an exciting challenge we need to meet. Read more and register here.
Simon's Rock Thinkfood Conference
April 19th, Great Barrington, MA
Interested in the local food movement? Three diverse panels of academics, foodies, farmers, school administrators, chefs, media experts and more discuss varying topics, including a well-grounded look at the farm to cafeteria movement through some of its key players. Brought to you by the Nutrition Center and the newly established Center For Food Studies at Simon's Rock. Learn more and register here